Our place in a changing world
---
Over the past year our staff at Forestry England and the Friends of Westonbirt Arboretum have been hard at work developing a new 10-year vision for the arboretum, to guide us as we work towards the arboretum's bicentenary in 2029.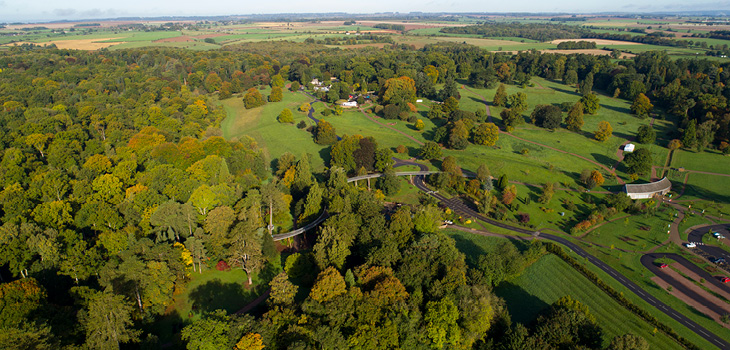 ---
Our mission is to connect people with trees to improve the quality of life.
Our vision is to be a world leader in trees inspiring people through education, conservation and participation.
---
We are now facing a time of unprecedented environmental and social challenges. Trees are essential to life with over 75% of land animals and plants living in forests and 119 billion tonnes of carbon dioxide per year being absorbed by trees and forests. They are also essential to our health and well-being with studies showing that the obesity rate of children living in areas with good access to green spaces is 11-19% lower than in those who have limited or no access.
Despite their immeasurable importance, trees are today facing an unprecedented number of threats; 10,000 of our 60,065 global trees species are now thought to be threatened with extinction and leading scientists estimate there is only a decade left to change our behaviours and prevent a climate catastrophe.
Westonbirt Arboretum has an important part to play in responding to these growing environmental and social challenges. We provide an essential resource for scientists to study and expand our knowledge of trees and increase our understanding of how we can protect them from the growing number of threats they now face. We are also uniquely placed to strengthen people's connection with trees – with over 15,000 trees and 2,500 species we are the perfect setting to learn about the natural environment.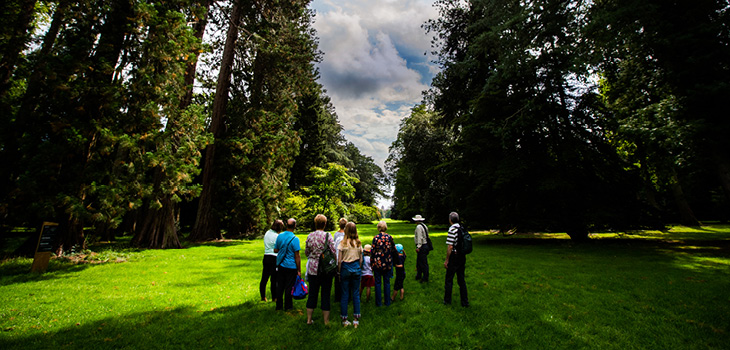 Over the next 10-years we will respond to these challenges, strengthening people's connections with trees through:
• Conservation: Protecting our trees for the future
• Education: Sharing knowledge to create change
• Participation: Connecting people with nature
But we can't do it alone! We need your help – your continued support of the arboretum through memberships and donations will help us to connect people with trees and realise our vision.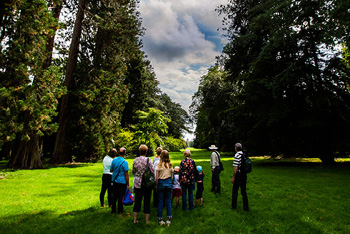 CATEGORIES