Propagation Update
---
As well as propagating trees and shrubs for the Westonbirt collection, I am also working with two other organisations on conservation projects, namely Natural England and Plantlife.
The Plantlife project is locally based and its aim is to replant the limestone hills that form part of the beautiful Stroud valleys with our native juniper, Juniperus communis such places like Juniper Hill at Edgeworth where the existing plants are in decline and in some cases collapsed. There is little or no natural regeneration due to overgrazing and competition from other more vigorous species.
Over the last week I have received several batches of juniper trimmings to prepare for propagation, so far we have completed 250 cuttings and 12 seed batches. The cuttings should root within 8-12 weeks but the seed will take a little longer as natural germination will need a period of two winters. Junipers are slow-growing so it will take two to three years before the plants are ready to be replanted on the Stroud valley hillsides.
---
In addition to physically preparing the cuttings and seed we have to record the field data and provenance of the parent plants e.g. Country of Origin, Geographical Area, Location, Longitude, Latitude, Altitude,, Sex, Age Structure, Condition , Habitat description and method of propagation and any treatments given. Plenty to do !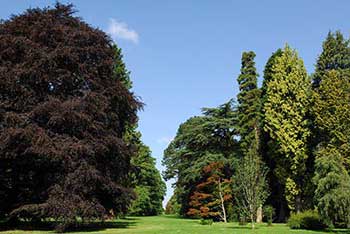 CATEGORIES