Jam For Timesheets
---
Timesheets have been rather a big preoccupation for me recently, it's been like drawing blood from a stone to get my Steering Group members to tell me how much time they've been spending on Westonbirt Project business.
The context to this is that they're mostly volunteers – either Trustees of FOWA or HoWT – and as part of our HLF development funding we promised to contribute a certain amount of volunteer time. In fact, all our volunteers are giving far more time than we ever suggested to HLF, which is fabulous, but if we don't document it then HLF has no proof. Hence my nattering on at the Members about what they see as a tedious and unnecessary admin task. In desperation, last month I promised a jar of home made plum jam in return for co-operation, and lo and behold, yesterday's Steering Group meeting delivered a bunch of neatly filled out forms. I only hope that my 'Jam for Timesheets' deal doesn't contravene public sector bribery rules.
On the plus side, (and a good thing given that I'm now out of jam), I reckon that the time logged to date is almost enough to tick the HLF box – give it another month and I hope that I'll be able to stop collecting them.
---
On the capital works front, we had a meeting with our consultants this week to look at some initial ideas for how the new entrance and car park might work, and the potential layout of new tree team and propagation facilities. It sparked lots of very constructive internal debate, and a consequent reshuffling of some of the functions. I now just need to find the words to tell the architects that it's all changed…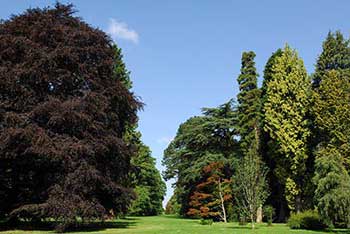 CATEGORIES