A Crazy Normal Day In Education
---
It's not often you can fit 28 children into one puddle, but it has been that sort of week here in education. It has been fairly wet and muddy but we go out in most weather (thunder and lighting the exception) and it can make for excellent photo opportunities like the one described above.
This week we have taught children from five different schools, varying in age from 4 to 16, covering topics from energy flow in the food chain to the difference between evergreen and deciduous trees. Just trying to alter my walking speed each day was a challenge in itself!
Many children do not have much opportunity to experience a woodland environment, so being able to show them glades filled with leaves, badger setts and trees from all around the world is a real treat. My job is nearly always slightly surreal (the way I like it!) and this week is no different. I have found myself filling badger soft toys with hot water, convincing a teenager that he is really a caterpillar, demonstrating the correct use of "magic paint" onto tree bark and trying to teach five year olds how to do a Mexican wave outside the toilet block.
Behind the scenes in the office we have less glamorous tasks to complete, such as confirming bookings and updating the database. Friday will be the day for catching up cleaning the education centre. Christmas is coming and we will be ordering plenty of glitter and collecting buckets of cones to make decorations with.
---
We'll be working with 270 children over 4 days next week so it looks like we'll be fairly busy!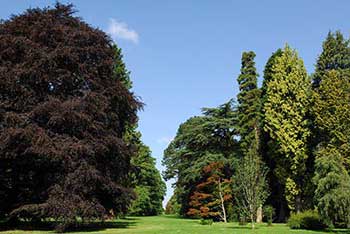 CATEGORIES